KLIEK MEDIA GROUP CAREERS
Creativity. Curiosity. Constant Innovation.
Kliek Media empowers employees of all backgrounds and at every level of the company to grow in our ever-changing industry.
Being the sky to a thousand stars
We want you to succeed
Being helpful, friendly and awesome are the ground rules for anyone on team ZEE. You'll see that we do everything to help you bring your best to the table when you interview with us.
It would help for you to know the qualities that sit just right with us.
Career growth and success go hand in hand. But choosing people with common values and ethics really does help. It aligns us better together and makes extraordinary things happen. For both sides.
Part Rocket Science
Part Rock 'N' Roll
Media is a place to learn, achieve and grow. If you are looking for a company that places high emphasis on superior performance, teamwork and healthy work-life balance, Kliek is the place for you.
It's all about the culture!   What makes Kliek Media so unique is that we take our work seriously and our work is seriously fun!  We are committed to creativity and community, seek opportunities to engage with one another, and embrace inclusion at all levels within the company.  We make a difference in the places where we operate through philanthropy, volunteering, sustainability, and diversity initiatives.  If you're looking to be part of a company that can offer growth opportunities and challenges….join us!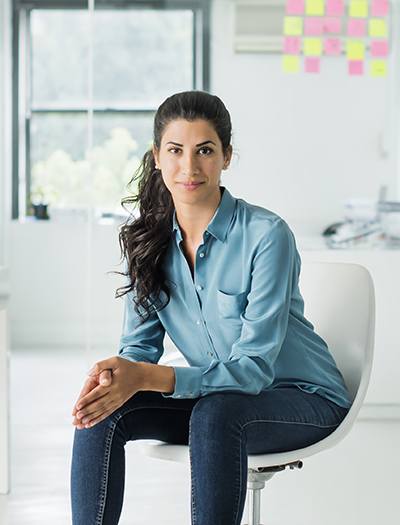 Paid Time Off
We offer generous paid time off benefits – including vacation, personal and sick time, holidays and leave for new parents – combined with a number of unpaid leave opportunities to support a healthy balance of work and personal responsibilities.
Medical & Dental
We care about the health of our employees. We provide various options for medical and dental coverage, provide drug prescription coverage with all medical plan options, and give you the opportunity for tax savings through flexible spending accounts and health savings accounts.
Culture
Technology may promote greater efficiency and effectiveness at work, but it's the people that breathe life into AEG and make it unique. We come from different backgrounds, speak different languages, listen, compromise and work together to entertain the world one show, concert, event, exhibition, game and performance at a time.
Retirement
We offer the AEG 401(k) Retirement Plan that allows employees to save for retirement using pre-tax contributions. The plan also includes matching contributions from AEG.
Wellness Program
We promote the health and wellness of employees by offering discounted fitness classes, seminars, health fairs, among others.
Commuter Programs
We offer employees the opportunity to use pre-tax earnings to cover certain public transportation costs through its Commuter Program.
Explore Our Global Opportunities
As a global, diversified media and information services company, we strive to educate, enlighten and entertain people around the world. We are dedicated to making a positive impact through the content we produce and services we provide, and through our diversity, equity & inclusion practices, sustainability policies, and philanthropic contributions.
In this role you will be responsible for the development of agency and client relationships and the management of the Partnership Account Manager for your agency group. This role requires immaculate client...
Read More
This position will manage partnership fulfillment at designated venues and events, primarily located on the West Coast.
Read More
We are looking for a Sr. Test Automation Engineer to be a part of a team with a mission to build, innovate and maintain technology for our B2B and B2C products.
Read More
WORK WITH EQUALITY
At Kliek Media, we need to be as diverse as the global audience that we serve.
We're continually striving towards this goal on all fronts to uplift people across race, ethnicity, gender, sexual orientation, disability, and other underrepresented groups. The core of our business is promoting. And we are committed to improving our promotion of diversity within our company and the world at large.
OUR SERVICES